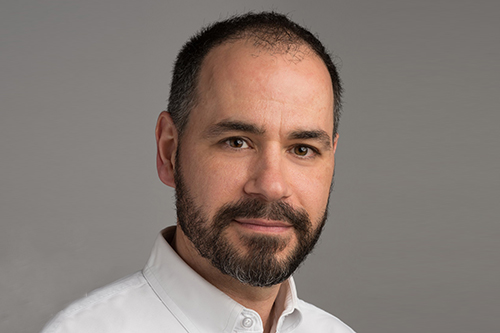 Vincent Novara, Parliamentarian, Senate Past Chair
Vincent Novara was appointed in March 2005 to Curator for Special Collections in Performing Arts at the Michelle Smith Performing Arts Library. He is an active collaborator with the academic departments of the Clarice Smith Performing Arts Center, typically resulting in curating gallery exhibitions drawn from the Smith Library's unique collections. As a fundraiser and cultivator of gift collections, Novara attracts new donors to the university and understands the importance of building external relations to advance UMD's educational mission. He is also responsible for recruiting entry-level staff and developing them into successful archives professionals.
Novara has served his Library colleagues on numerous committees supporting shared-governance. These efforts included overseeing faculty annual review, developing a mentoring program for faculty, and serving three terms on the Library Assembly Advisory Council.
Novara's research is in the fields of the performing arts, archives, and the academic library profession. He has published on popular music, his previous career. As a professional musician, Novara's performance record is beyond six hundred appearances and his discography includes nineteen recordings spanning over twenty years. In the field of archives and academic libraries, Novara has published concerning mentoring programs, and he is currently co-chairing the Program Committee for the October 2012 Mid-Atlantic Regional Archives Conference. With two other UMD archivists, he is surveying the present scholarly model for creating exhibitions at academic institutions.
From 2011- 2012, Novara served on the Senate Executive Committee. During the 2010 - 2012 academic years he was a member of the Senate's Equity, Diversity, and Inclusion (EDI) Committee, serving as chair for the 2011 - 2012 academic year.