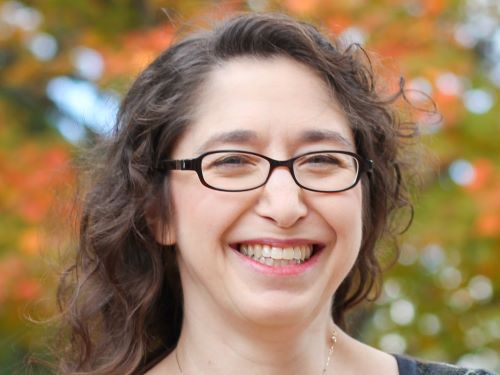 Rochelle Newman, Senate Past Chair
Rochelle Newman joined the University of Maryland in 2001 as an assistant professor in the Department of Hearing and Speech Sciences. She is currently a professor and Chair of the Department, as well as an Associate Director of the Maryland Language Science Center.
Her research focuses on speech perception and language acquisition. More specifically, she studies how the human brain recognizes and learns words from fluent speech, especially in the context of noise, and how this ability changes with development. Other lines of research examine such topics as the impact of concussion on language, children's learning over remote education platforms, and how our canine companions understand human language.
Over the years Dr. Newman has served the University in many different roles. These include terms as Director of Graduate Studies for both her home department and for the interdisciplinary Program in Neuroscience and Cognitive Science (NACS), serving on the campus' COVID-19 research task force, and serving on the Graduate Council and chairing it's PCC committee. She helped found multiple cross-disciplinary research organizations on campus (such as the Maryland Cochlear Implant Center of Excellence (MCICE), the Infant & Child Studies Consortium, and the University of Maryland Autism Research Consortium), and serves on the executive &/or advisory committees for the Center for the Comparative & Evolutionary Biology of Hearing, MCICE, UMD's Graduate Field Committee in Developmental Science, and is on the advisory board for the Planet Word museum in DC. In 2013, she was honored with the BSOS Outstanding Graduate Advisor award, and in 2020 named a Distinguished Scholar-Teacher.