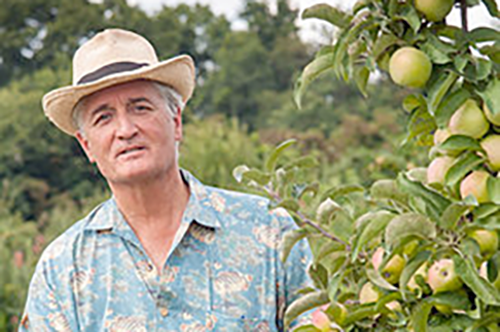 Christopher Walsh, Senate Past Chair
Dr. Christopher Walsh has worked in the production and handling of fruit crops for more than three decades. He earned a BA in Chemistry at Middlebury College in 1969 and then worked for five years as an orchard foreman in Vermont. He was a graduate student at Cornell University, where he received an MS in 1977 and a PhD in 1980. After receiving his doctorate he became a member of the faculty at the University of Maryland where he teaches, conducts research on fruit crops, and served for fifteen years as the Undergraduate Coordinator in his department. During his tenure at Maryland, he received a number of awards for his teaching, extension and research work.
Dr. Walsh began his involvement in international horticulture while on sabbatical leave at Massey University in New Zealand. While at Massey he studied postharvest problems in peaches and apples destined for export. He continued these laboratory studies on his return to the US, with his graduate students focusing on Gala apple fruit maturity, and the biology of mealiness in peaches and nectarines.
He has also served as an International Trainer for the Joint Institute for Food Safety and Applied Nutrition (JIFSAN). In that role he has organized and participated in more than 30 Train-the-Trainers programs in Good Agricultural Practices (GAPs). In this program he has conducted food safety training courses for agricultural professionals in Central America, South America and in Asia.
As a participant in two regional agricultural experiment station projects, NC-140 and NE-1336 he conducts rootstock research and maturity and storage trials of apples, peaches and Asian pears. He has also received considerable extramural funding for food safety research, fruit tree architecture and the postharvest physiology of specialty crops. During his career, Dr. Walsh has authored or co-authored more than 30 refereed journal articles and two patents summarizing his team's long-term efforts in the field and laboratory.