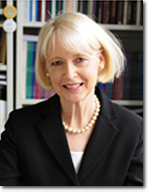 Serving on University Senate committees and councils has been a highlight of my career at Maryland. Over the years I have enjoyed being a member of the Senate Executive, Human Relations, and Faculty Affairs Committees, as well as the Research and Athletic Councils. I have directly experienced the vital role the Senate plays in shaping policies and programs, and advising the President, to advance the university. We are especially fortunate to have a Senate that engages faculty, staff, students, and administrators in shared governance. At most universities, Senate membership is restricted to faculty members. Our Senate provides rich opportunities for all campus constituencies to recommend strategies for institutional improvement, debate their merits, engage with senior leaders, and ultimately transform the university.

In my recent term as Assistant President and Chief of Staff, I witnessed the power of a collaborative, trusting relationship between the Senate and President. Senate Executive Committee members set the agenda for regular meetings with the President, and the President sought their guidance on key campus issues including budget cuts, furloughs, and the selection of senior leaders. During this period, the Senate passed and the President approved important policies and initiatives, including the General Education Plan, Climate Action Plan, Diversity Strategic Plan, Medical Amnesty Policy, and Faculty Merit Review Policy. The Senate was also instrumental in helping campus members to balance their work and family lives by passing a policy that enables faculty with childrearing responsibilities to work part-time, and by recommending creation of a Family Care Resource and Referral Center to address the child and elder care challenges of students, faculty, and staff. Working with Senate colleagues to develop these initiatives, and witnessing their successful implementation, has been especially rewarding.

Senate service has also deepened my appreciation for the extraordinary skills and dedication of Senate leaders and staff. Their work has helped to make the University Senate the robust body that it is today----raising significant issues, promoting policy change, and ensuring that all constituencies have a voice in campus decision-making. I look forward to my current term on the Senate Faculty Affairs Committee, and I encourage all members of our community to participate in this dynamic, influential governance system.
Sally Koblinsky